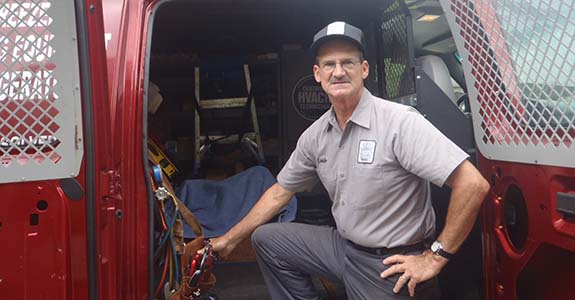 When your home's heating, cooling or refrigeration isn't performing up to par, waste no time in calling the HVAC contractors at Louie's A/C, Heating & Refrigeration Services, Inc. to set things straight! We offer our customers a full range of exceptional services and have a depth of experience in working across any and all heating, cooling, and refrigerator repair needs in Gonzales, LA.
Whether it's a matter of routine maintenance for your furnace or a case that requires air conditioning repair in Gonzales, Brittany, Dutch Town, Geismar, and Prairieville, LA, we're happy to put the work in to get things running right again, with minimal interference to your life. Our capabilities include:
Refrigeration repair
Freezer repair
In-home air conditioning
Central heating
A Complete Range of Refrigeration Repairs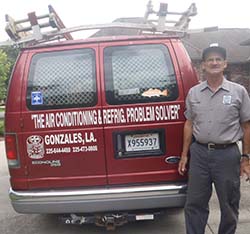 While our core services generally encompass the span of most custom needs, we're happy to go above and beyond them to provide you with virtually anything else you need in the way of heating repair, cooling maintenance, and refrigeration repair. We even work on minor plumbing in the form of water heater repair in Gonzales, LA!
Our expertise transcends all major makes, models and brands of HVAC installations. Whether you've got an old Trane furnace or a brand new, state-of-the-art GE fridge, know that our technicians are going to have the skills, know-how and resources to make the necessary repairs.
Whether you need routine maintenance performed to keep things working smoothly, or the time has finally come to make repairs to a chronic issue, know that we're on hand to help you in any way we can.
For more information about our furnace repair, cooling, and refrigerator repair capabilities or to schedule an appointment for our techs to come out and take a look at an issue that's ailing your home's HVAC or refrigeration system, contact us today at (225) 573-8192. Whether you've called us before or you're in a tight spot and need immediate help, know that we'll be quick to your door and thorough in our repairs!